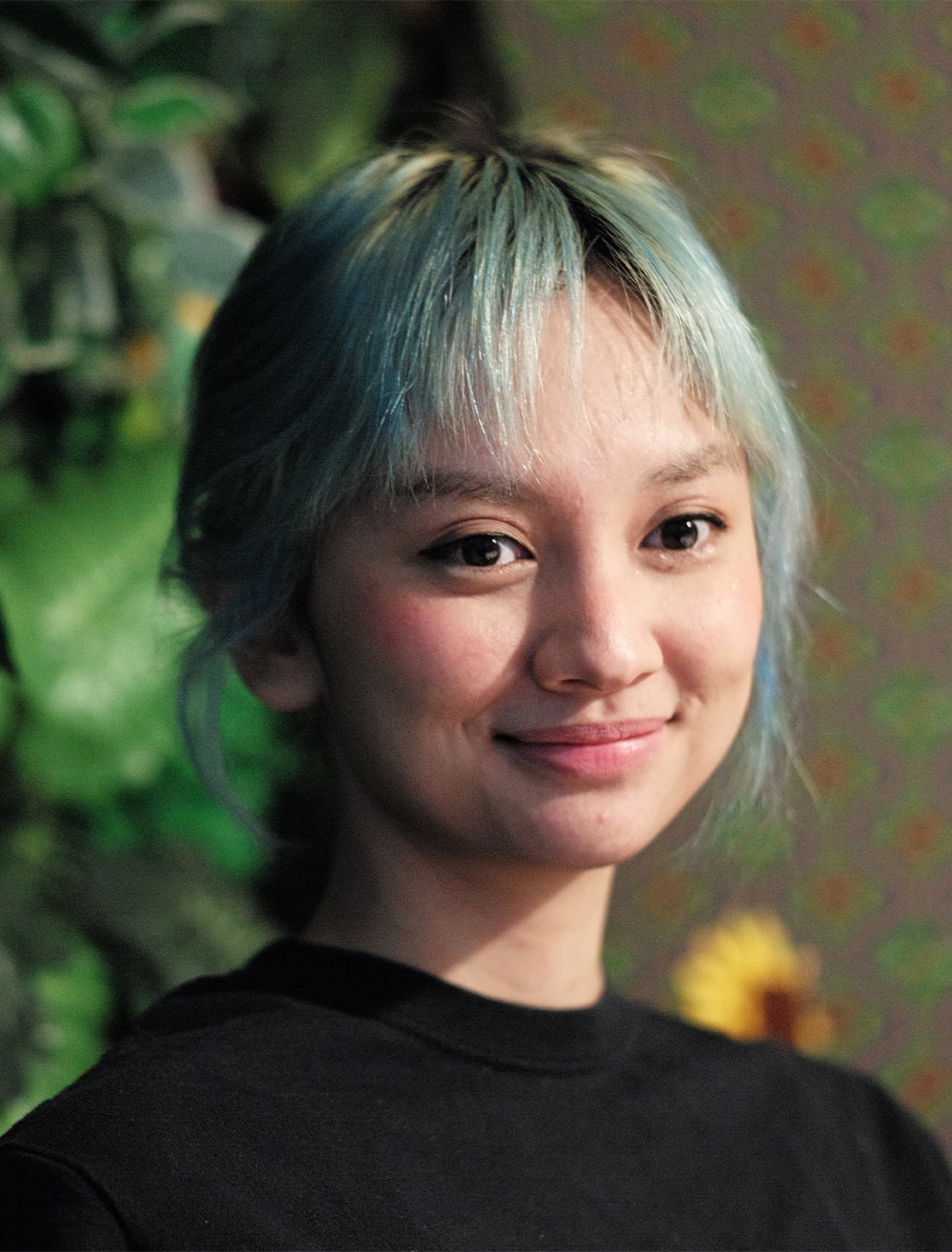 Yeo Kaa
This exhibition is about strength.
About the Artist
A perfect dichotomy of color and torment, Yeo Kaa paints deceptively candy-coloured characters stuck in violent states of reality. Her stylised figuration brings to mind animation and fictional characters from children's books, a fantasy world that exists only in dreams and imagination. Yet these elements cleverly camouflage haunting and daring images: a tableau reminiscent of a crime scene, decapitated and dismembered bodies, or an insane person out of a killing spree. Such a provocative combination of contrasting temperaments may well refer to a world full of contradictions, a world where darker tendencies of human nature are masked by misleading façades and are lurking beneath pleasant veneers.
Curatorial Notes
Perhaps no other recent artist has created such instantly recognizable iconography, complete with world-building, as Yeo Kaa. Her works—primarily influenced by the kawaii aesthetic of Japan but configured into a dark, menacing, and complex interpretation—feature the character Krinini. A stand-in for the artist, the persona has big eyes seething with curiosity and contempt, depicted in tableaus and situations where she is usually caught in psychological and emotional turmoil, grappling with her body and sexuality and navigating delicate predicaments.

For this exhibit at the art fair, the artist asserts the character as someone imbued with strength, akin to a superhero or simply a person who has just discovered the extent of her abilities. After the challenges of the pandemic, Yeo Kaa feels she can face life with an unflappable resolve shaped by life experiences. "What doesn't kill you makes you stronger" also becomes Krinini's ethos, emphasizing a shift in identity from a victim to a survivor. Her transformation is still seen through Yeo Kaa's candy-colored lens, but this time with an acknowledgement that there is beauty in the world if only you seek it.
---
ArtFairPH/Projects Artists